Almost everyone has heard the word "consulting" and could easily think of a company offering advisory services. Interestingly, the first consulting firm was established at the end of the 19th century (specifically in 1886, with official registration in 1909) by Arthur D. Little and the company is still operating. Consulting firms are most commonly associated with large international organizations operating in various areas of business, such as management, finance, and marketing. However, few people have heard of professional consulting for gastronomic businesses. Indeed, it is still a relatively new field, although BVA has been in existence for over a decade! We know that there are mixed reactions to what we do – some react with curiosity, while others with skepticism or even mistrust. To change this, today we present 4 main reasons (there are certainly more) why collaboration with a consulting company like BVA is worth your consideration.
Knowledge and Experience
Our specialization (and passion) is gastronomy, and our team consists of experienced managers with a proven track record in the biggest gastronomic companies in Europe. Our experience is based on both operational and strategic activities, making us not only theorists but above all practitioners. We verify our knowledge and experience every day by running our own restaurant-showroom in the center of Warsaw. Here, we face current industry challenges, test new solutions and strategies, which means that we deal with similar problems like our Clients. During project implementation, if any questions or doubts arise (due to the specific and non-standard nature of the project), we direct them to specialists collaborating with us – lawyers specializing in servicing gastronomic businesses, accountants specializing in managerial accounting, or experts in occupational health and safety (BHP) and HACCP.
Customization of Solutions
The possibility of personalizing services and products is currently a strong trend in the service market, driven by consumer needs. The HoReCa market adheres to certain standards – we are aware of that. However, the lack of an individual approach during project implementation would contradict the main principles of our consultancy. When establishing collaboration, our goal is to get to know your business well, and as the colloboration develops, to understand your goals, capabilities, and potential limitations. This allows us to develop a personalized strategy and specific actions with an implementation timeline. What is also related to the customization of our solutions is our flexibility and mobility, which is evidenced by projects that we have carried out regardless of the length or geographical width in Poland.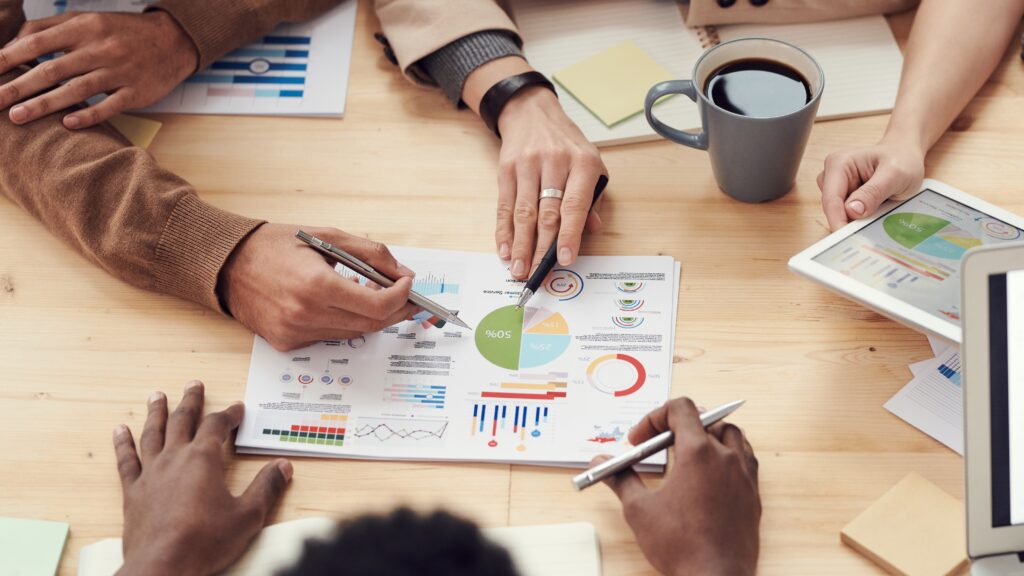 Objectivity and New Perspective
The advantage of hiring an external consulting company is its impartiality and the ability to provide an objective assessment of the situation. This is particularly important when it comes to a project aimed at improving a business condition, e.g. a restaurant operating for 3 years. Running a restaurant and working there long hours can lead to a loss of the ability to objectively assess the situation, and as we know, nothing happens without a reason. As external advisors, we can analyze the company's condition in various areas without the influence of internal politics and biases, which can lead to a more accurate assessment. During the assessment, which often takes place during our audit, we consider areas such as operational activities (kitchen and service work), cost management (analysis of variable and fixed costs), and raw material management (FC, inventory management). The scope of the audit is always determined with the Client, but most often it is conducted comprehensively. The so-called "fresh perspective" is valuable when working with Clients who are planning to start their business, and it does not have to be a restaurant. As part of our product development service, we can determine whether a new product, service, or solution has a chance of success and then help launch it on the gastronomic market.
Time Efficiency and Cost-Effectiveness
Collaborating with a consulting firm can save you time and resources in the long run. How is this possible?
People running a gastronomic business, instead of trying to diagnose and eliminate problems on their own (which can be challenging, as mentioned in the previous paragraph), can rely on the knowledge and experience of consultants, allowing them to focus on other business activities. Sometimes our Clients, which are restaurant owners, have other businesses and hence very limited time. In such case, it is crucial to establish the project's assumptions and goals that we want to achieve. An essential aspect of project success is the involvement of the restaurant's staff, and especially managers. In the project timeline, we allocate an adequate amount of time for staff training, especially in service standards, active sales, or product knowledge. This also serves as a training for managers, as they have the opportunity to acquire staff management skills.
Collaborating with a consulting firm is often associated with a considerable cost. Speaking of the goals that we define and set with the Client, they most often revolve around improving operational efficiency (to increase team productivity and guest satisfaction), enhancing financial results, and identifying new opportunities for revenue streams. In reality, most of these actions (formulated as goals) are interconnected, and improving one area leads to improvements in another, and so on. Therefore, hiring a consutling company can (and indeed should) be considered an investment, and the benefits derived from such collaboration often outweigh the initial financial input. One of our projects is a good example of such an effect, which you can read about here.
Summary
Collaboration with a consulting company usually involves a substantial amount of knowledge along with a prepared implementation plan. At BVA, we focus on identifying problems that need to be eliminated, areas for improvement, and untapped opportunities for further development. In short, the collaboration we offer can bring many benefits, which we know, not only from our perspective but also from our Clients' perspective. Therefore, do not hesitate to ask for references – it is a significant investment, not only financially (also in terms of time and commitment), so it is worth having a proof of documented success of the company being considered. At the same time, we encourage you to take an advantage of a free consultation, based on which we can determine whether we can help you and your business, even when you are at the early stage of your business creation.